Websites, Automation, Marketing, & Database
Professional Web Development Services
Take your website to the next level with our professional web development services. We think high, do perfect, and give efficient results in developing your website. We are dedicated to identifying growth opportunities for your business and assisting you in implementation. Let us drive your success with our cutting-edge technology and methods.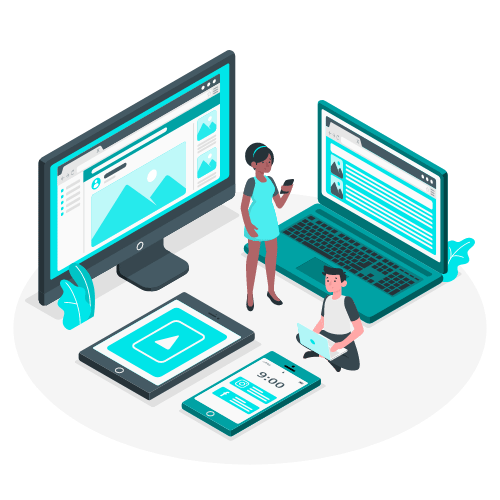 Our Technical
Expertise in Web Development
HTML Web Design & Development
Traverse Tree is a professional web development services provider in USA. We develop and deploy HTML features to perfectly fit your business environment. Our HTML codes help in optimizing website performance and structure. Furthermore, we offer responsive web design services using HTML and CSS.
WordPress Website
Design & Development
Our expert team can provide you fully customizable web platform for any kind of business. There are thousands of WordPress themes that lead the unique type of website for you. Moreover, our developers facilitate you with flexible designs, SEO-ready sites, powerful plugins, and easy-to-use systems.
Enterprise Web Development Services
Traverse Tree has experienced and professional website developers who can give you excellent results for new startups, Business Websites, and E-commerce Stores. First of all, we understand the nature of your business then shape our web solution to create a fully secured and customized web platform. We have ever given the best results in developing, deploying, and driving E-commerce and Big-commerce sites.
Our Professional
Website Development Services Include
We have an experienced team of web developers ready to help you with your website needs. Using open source platforms, we develop websites that are secure, fast, and keep your business on the cutting edge of technology. From simple content management systems to complex applications and e-commerce stores, our web development services can do it all.
Custom UX and UI designs
Custom Website & Web App Development
Seamless Third-party Integrations
Continuous Support & Maintenance
Custom Magneto Website Designing & Development
Magento Up-gradation, Integration, Migration to Magento 2
Modules Development & Personalize Magento Extensions
Magento Maintenance & Support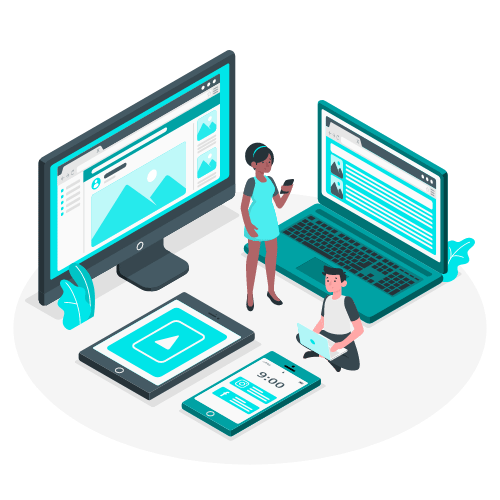 WordPress Theme Development & Customization
Custom WordPress Website Development
API Integration, Plugin Development, & Customization
WooCommerce Development & Support
Shopify Store Setup & Integration Services
Custom Theme & Store Development Services
Shopify Migration Services
Support & Maintenance
Professional Web Development Services
Business Analysis
Preparing Wireframes
Documenting Specifications
Getting Client Approval
Crafting App Prototype
Making Changes
Implementing Feedback
Getting Client Approval
Development Strategy
Testing Strategy
Product Development
Product Release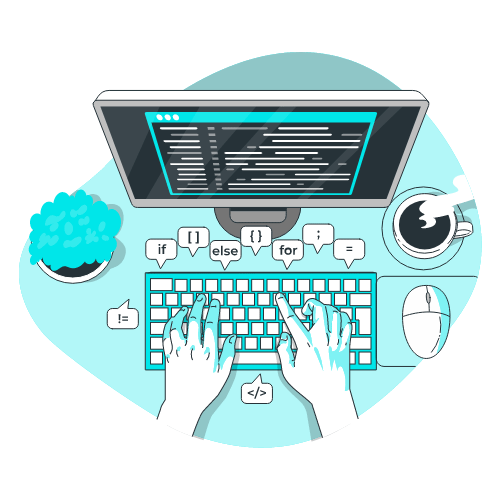 A Wide-ranging Approach to Website Development
Traverse Tree tailors end-to-end designs and creatively rich and functional website development services. We are professional web development services providers from startups, SMEs, to large enterprises. We have innovative ideas and the newest solutions to develop, design, and code your website to the highest standards. Our work exhibits itself. By providing modern designs and adaptive layouts, we leave an impact on visitors and encourage them to buy your products.
How do we Grow your business through Web Development?
You are at the right place if you want to grow your business through some website or a web application. Our services are accessible for all users and comprehensive with rich features. We keep an eye on the next challenge and are always excited to learn new emerging technologies.
We provide trendy and intuitive designs for your websites and SEO optimized content
We offer a company blog and social media as an extension of the business website
We offer web analytics, easy navigation, and professional Ecommerce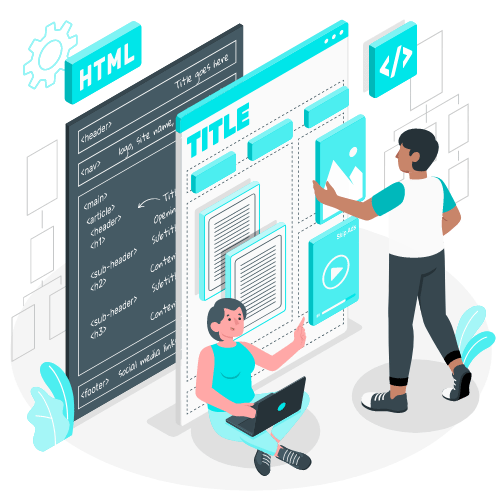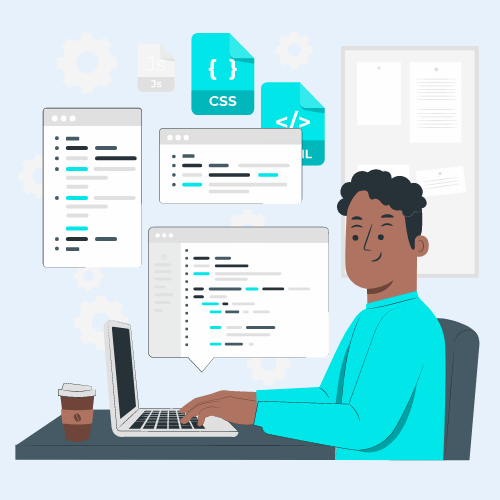 Get listed for free
Usable Forms
Premium support
Make changes any time
Accessible to all users
Turnaround time
Our Customers Reviews
Send your requirements for a website, we will research your specification, create a prototype of the website for free and send a result to you!