Android App Development Company
Enjoy Winning Digital Experiences to Automate your Business on a Proven Technology Platform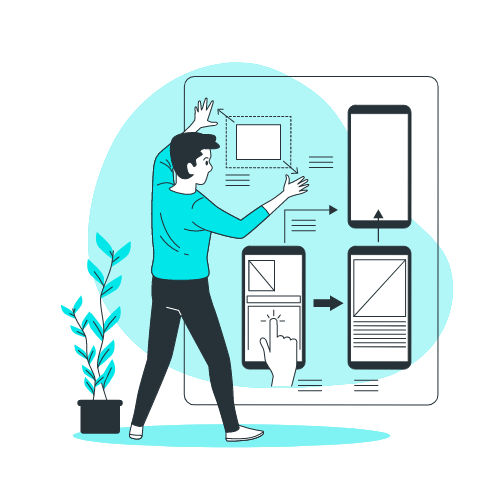 Custom Android
App Development Services
Through custom Android app development services, Traverse Tree connects Android tools and technologies to deliver a fully functional Android app. These services include UX / UI designs, prototyping, testing, programming, support, and maintenance to ensure that your app is in line with rapidly changing technologies. Moreover, we give quality assurance for a sustainable and seamless mobile experience.
Our Skills & Technologies
Why Choose us for Android app development
Traverse Tree is a proficient custom Android Application development company with rich user-friendly features that help boost your user experience. Moreover, our best-in-class Android applications can perform long-running operations in the background. In fact, there are a lot of factors that work together to design outstanding software. So, the given factors at the right side make an ultimate choice for custom Android App development services.
If you start a project you first need to study the audience who will utilize your product or services. Likewise, to work on custom Android app development, you also need to know how your intended group is, what the platform they like, and what their salary is. The reason to go with an Android application is the rich features of the Google Play Store where you get the possibility to release an application as Beta or Alpha which might be accessible to only developers.
Custom Android Application Development
Services we Offer
We serve with the best Android Application development services that ensure your app's compatibility with modern technologies related to android. Our professional Android application developers create an avenue for better customer engagement. Furthermore, we are aiming for the horizons by making our innovative approach a part of your Android application development. We deliver:
Android Mobile App Development Consulting
You need expert advice about Android App development to drive your mobile project therefore, we give a deep analytics report of your application concept. We collect these analysis reports from Feasibility, device compatibility, and technological complexity.
Our custom Android application development services include user-experience design that focuses on all aspects of the product development including functions, branding, marketing, and usability.
Traverse Tree has expert Android application backend engineers who drive your product to success. They take responsibility to build a structure of software applications with their Python, JAVA, Kotlin and C/C++ skills.
Android Mobile App Development Testing
Our custom Android App developers can assist you to build, refactor, upgrade, and test your Android application to meet your project requirements. They check your app's functional behavior, correctness, and usability before releasing it publically.
Our custom Android App development services include mobile SDKs, utility development, and custom mobile apps development. Furthermore, we integrate developed apps too with backend engineering and corporate systems.
We ensure seamless and bug-free backend maintenance for your Android applications. Moreover, our expertise includes updating, fixing, refining, and monitoring to allow an outstanding user experience.
Android Application Development Platforms
Complete your digital transformation journey with our multiple Android application development platforms.

We deliver the best-in-performance apps with the use of cutting-edge technologies to create an excellent user experience for your business project.

Native Mobile Applications
Our Android application development services develop Android and iOS applications using a native programming language.

Our professionals can build Hybrid apps that let you reuse the codebase for iOS and Android faster than the native one.

Cross-platform Applications
Our Android app developers can build a single app that can run on different operating systems instead of having to develop or publish on various platforms.
Our Custom Android App Development Process
We work according to specific step-by-step digital strategies that start from analysis to delivery.
We analyze your business goals and user needs then start planning for your android app development.
We focus on User experience and user interface to create customer-centered Android apps.
Our next step to start custom Android app development including custom features according to your business demand.
Our Android app testing includes regular checks through our QA team and ensures that there are zero chances of bugs in the software.
Our Android app developers will send your app to the Google Play Store for approval. When Google gives all rights to your app then we deliver it.
Our Customers Reviews
Send your requirements for a website, we will research your specification, create a prototype of the website for free and send a result to you!