Enjoy Comprehensive iOS App functions with the best UX / UI Design and rich features to look and feel .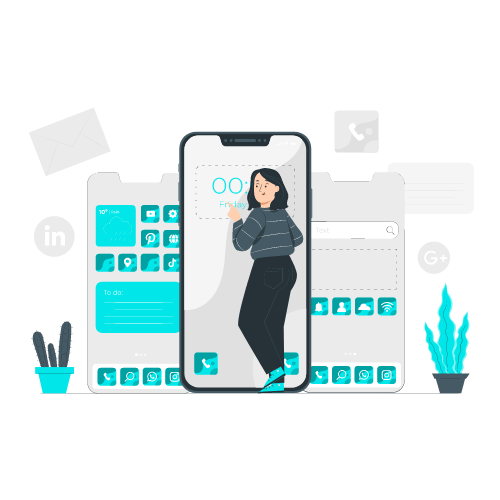 Professional iOS Application Development Company
Traverse Tree is a professional iOS application development company in USA which aims to provide a beautiful, engaging, and consistent app for your industry. Our professional developers can create impactful apps for Apple devices and assist the world's leading brand.
All-in-one iOS Development Services
To create an outstanding and attractive app, our expert developers work hard. Traverse tree is a one-stop iOS development services company where you meet cutting-edge technology, excellent strategies, and digital products in one place. We take responsibility from Swift Programming language to stable performance and networking.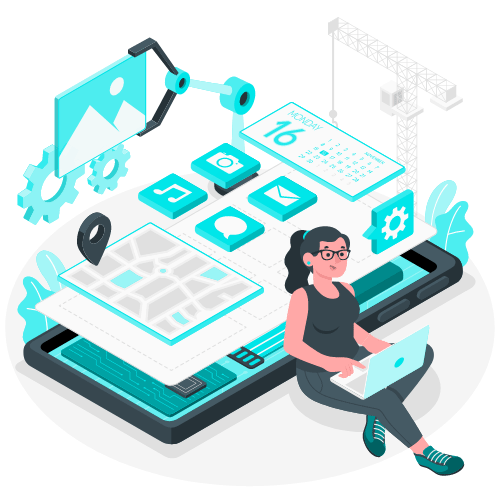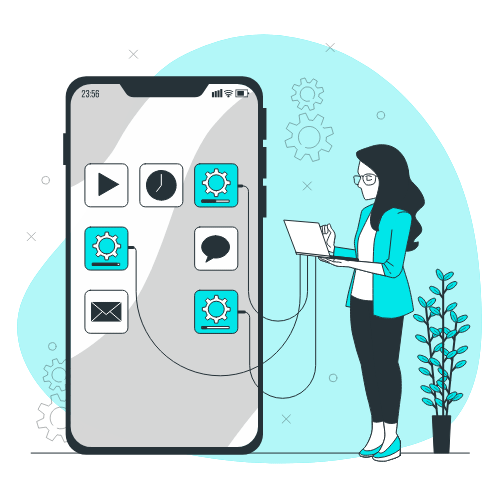 Skilled in
Swift Development
Our iOS application development company has skilled developers in Swift to keep programming safe from abstracting away memory management. Through this modern approach, you achieve the best performance, safety, and software design patterns. Furthermore, our expert iOS developers create an excellent app experience and provide real-time feedback.
Traverse Tree is your best decision for iOS Application development services because our iOS applications are recognized worldwide. You are at the world's renowned platform where you leverage a proven agile methodology for complete iOS app development.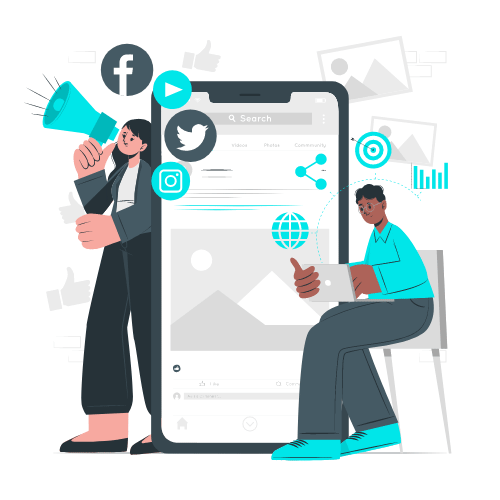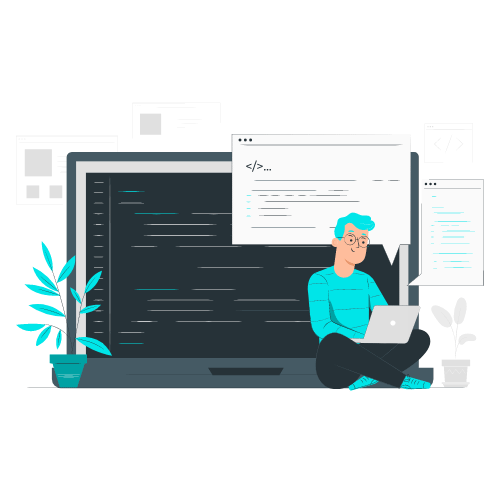 You can get facilitated by Android and iOS development services at the same platform now because Traverse Tree has an expert team for your Android and iPhone devices. Whether you want a separate native app or just one that can work on both platforms, we assure you to fulfill your mobile app requirements.
Why Choose Native iOS App Development
Native apps are specifically created for an operating system that gives the best user experience. iOS apps are faster than other web apps because these apps can work without an internet connection.
Native iOS App offers impressive performance and the best speed to run faster than other platforms because it is written with Swift which is supported by its own ecosystem.
Native iOS development services feature smooth and fast performance to make the user experience more satisfying. Moreover, in Native iOS apps, a beautiful visual and industrial design works together to produce excellent UX.
Swift is officially supported by Apple therefore, it keeps the language systems up-to-date and dependable in terms of maintenance and development.
The iOS app offers multi-tasks with specific features like; Geolocation, biometrics, and iCloud which offers internet-based data storage.
Software scalability is a term for a software system to increase its functionality and capacity based the user's demand. You need to retain the stability while adapting to change, upgrades, overhauls, and resource reduction, that only a professional can do.
It is good to go for Native iOS development if you want to transfer the project in-house in the future. Our expert iOS app developers can quickly do a direct device-to-device transfer.
iOS Application Development Services
Our iOS application development services are renowned due to our first-class results. We have categorized these services as
iPhone Application Development
Traverse Tree is providing iOS Application development services for your iPhone app development leveraging their technical expertise and agile methodologies. We use the best tools and strategies to thrive in the competitive iOS mega-market.
We test iOS applications to check whether it works as expected or not. Moreover, we check user experience, user interface, functionality, performance, speed, load time, and app store installation time to give fruitful results.
iOS App Development Consultation
Our iOS application development consultancy consist of the features that are more suited for a particular type of business while our expert iOS developers assist businesses to decide whether iOS is better for them or which tech best suits their needs.
In our iOS application development process, iOS apps are popular for their attractive user experience and user interface designs. Traverse tree is offering a revolutionary and seamless user experience that aligns your business in the right direction.
Our iOS application development company put forth the latest mobile technologies to ensure enterprise security, widely available connectivity, and efficient app distribution. Likewise, we assure you to connect any application or data from everywhere in your IT organization.
IOS apps can't be stable without a backend if they are dealing with a large amount of information, data, or sharing. Our expert iOS developers can develop a robust backend for your data storage, business logic, and security.
iOS Application Development Process
Our iOS application development process is very simple to understand because we deliver step by step from research to deployment. You can understand our iOS application development process as:
Initial steps
▪Analysis & Research
▪compliance with App Store Guidelines
Designing
▪Concepts & Wireframing
▪UI / UX Design
▪Software Architecture
Implementations
▪Backend development
▪APIs
▪Frontend Development
▪iOS Programming Language
▪Agile Development
Testing & Finishing
▪automated Testing
▪Manual Testing
▪UX / UI Testing
▪Concept Testing & Beta Testing
We assist brands and solve real-world business problems through our digital strategic expertise, and we deliver the best results for user experience and user interface.
We use Agile methodology for rapid and trusted delivery. Likewise, we elevate your business and build the best user experience to match your goals.
We have professional and experienced developers for smartphone, laptop, tablet, iOS, and Android Apps who design the best themes for different niches and industries like; healthcare, education, agriculture, online stores, etc.
We take responsibility from design to marketing, and our dealings are truly transparent to build trust, engagement, and security. Likewise, we share the information that a receiver wants or needs.
Our first priority is customer satisfaction, and we pay full attention to their business goals with our personalized, proactive, convenient, and competent communication to create influence on the customer experience.
Our Customers Reviews
Send your requirements for a website, we will research your specification, create a prototype of the website for free and send a result to you!