Leading custom Mobile App Development Company with scalable and smart app development solutions to create value for your online businesses.
Custom Mobile App Development company
Traverse Tree is the leading custom Mobile App development company in USA. designing mobile apps to enhance the visibility and mobility of your business. Our skilled and proficient team have deep industry knowledge and top-notch coding skills that give us the power to create custom solutions for all industries as: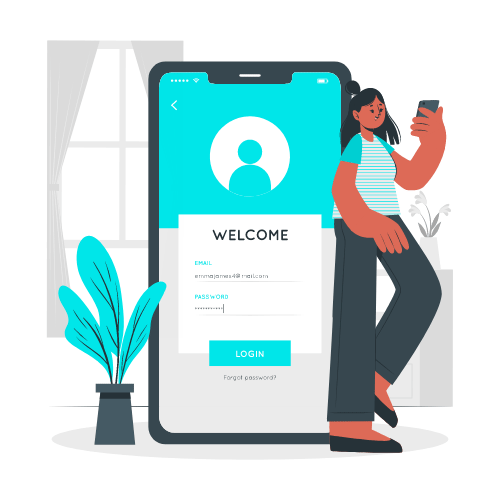 Our Custom
Mobile App Development services
We serve with custom Mobile App development services to drive digital transformation with mobile apps. Our professional mobile app developers can help you in building and launching the perfect mobile app that suits your brand or business. Our custom Mobile App development services includes:
We have a team of professional UI/UX designers in creating illustrations, graphic elements, and inspirational designs for mobile apps. Besides this, we turn your mobile app into a perfect model to inspire your customers with the UX / UI design process.
Our Custom Android App development services offer the high-performing user-flow diagrams and native looking apps for various Android devices.
Traverse Tree offers IOS development services including UX / UI designs, QA, and integration of applications for iPhones and iPads. Furthermore, our custom Mobile App development services include B2B, B2E, and B2C Ecommerce apps to maximize your sales.
Our Best Practices with Mobile Application Platforms
We serve best with Native, Cross-platform, and Hybrid Mobile App development .
Native Mobile App Development
Our Native mobile app developers can deliver an excellent app that involves building apps for specific mobile operating systems. Moreover, Native mobile app developers ensure security, scalability, and stability as well.
Cross-platform Mobile App Development
To develop a cross-platform mobile app our developers use several tools. We cover IOS and Android to build a single application that can run on various operating systems.
Hybrid Mobile App Development
These apps are very popular now-a-days because they allow the developer to write a code for a mobile app and then accommodate multiple platforms. Traverse Tree has skilled developers who give attractive Hybrid platforms to create a robust framework.
Custom Mobile Application Solutions we offer
Wearables Application Solutions
We deliver versatile Wearables Application solutions and facilitate you with first-class user-experience for all applications we develop for Wearable devices. In fact, our user-centric Wearable Apps run flawlessly and include smartwatches.
Cloud-based App Solutions
Our custom Mobile App development services include; big data analytics, data backup, disaster recovery, test, and development for cloud-based app solutions. Furthermore, our cloud-based app features the fast response to business needs.
IoT Mobile Application Solutions
M2M or IoT Mobile app development features a specific system where devices exchange data without any person involved. Our high-speed IoT Mobile App solutions deliver the superior solutions that leverage the tremendous power of our client's data.
AR / VR Mobile Application Solutions
We build AR and VR Mobile applications that utilize location data and 3D features to provide the immersive user experience. Furthermore, we design and develop optimize assembly schedules and processes.
We have crafted a development process that ensures maximum productivity and efficiency based on our years of experience in mobile app development. Your mobile app will arrive on time, right from the beginning. The app will also be supported after the launch to ensure that it operates continuously.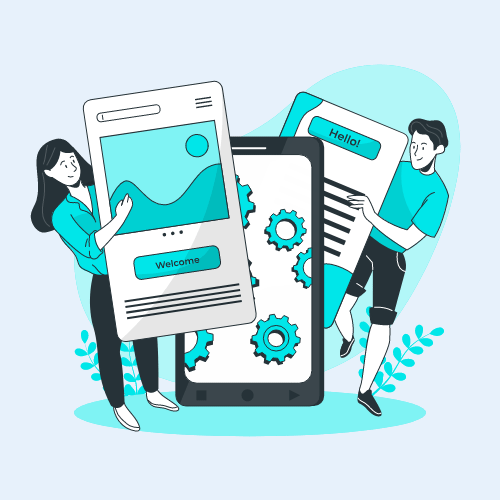 Experience Led & Outcome Focused
Rapid, Proven, and Trusted Delivery Methods
Experienced Mobile App Developments
Collaborative, Communicative, & Transparent
Customer Satisfaction
Our Customers Reviews
Send your requirements for a website, we will research your specification, create a prototype of the website for free and send a result to you!